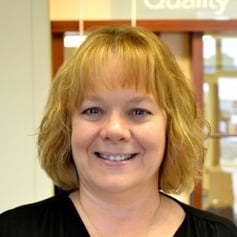 Anita Mackenzie started C-West Custom Fixtures Inc. in 1997. Her goal was to create a company that could elevate the workmanship offered to retail and corporate spaces by employing highly qualified cabinetmakers and finishers.
As the company grew, so did their capabilities.
Now custom woodwork and cabinetry is accompanied by metal, glass, plastic, lighting and signage in order to create custom displays worthy of attention. And C-West works with clients from a variety of industries across North America.

Corporate Headquarters: Calgary, Alberta Canada
Manufacturing Space: 33,000 sq. ft.
Staff: 30 people
Average Project Timeline: 16-24 weeks (concept to completion)
Average Distance Travelled: 2000 kms (1250 mi)